===under info was translated buy computer===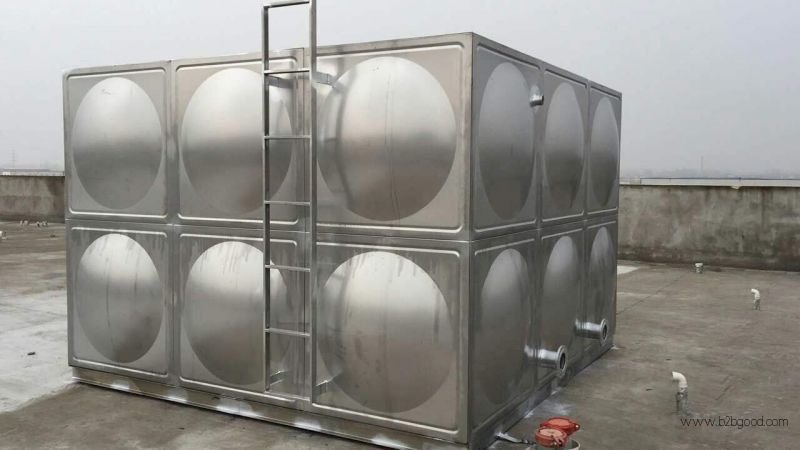 Stainless steel water storage tank
is made of a strong and hygienic material that is
304 stainless steel
. Stainless steel is ideal material for making water storage tanks. Because of its material with corrosion resistance, our square type stainless steel water tank can withstand the harshest weather in arid and rainy regions.
We offer two conventional types of stainless steel water tanks: stainless steel panel water tanks for harvesting rainwater and small round stainless steel tank for water storage in home & house.
We offer water storage solutions such as delivering, installation and repair as stainless steel water tanks manufactures&suppliers. Our water storage tanks with 304 and 316 stainless steel for harvesting rainwater in your home.
Our stainless steel water tanks are perfect solutions for rainwater harvesting and water storage in home. If you buy stainless steel water tank and pressed steel sectional water tank, we offer more information you can read.


Square type stainless steel water tank specification
Material
Stainless steel SUS304
Water tank volume
From 1m³to 5000m³
Stainless Steel Panel Size
1.0m*1.0m,1.0m*0.5m,0.5m*0.5m
Stainless Steel Panel Thickness
Wall board thickness:4mm,6mm,7.5mm,8mm,10mm and etc
Accessory
Water inlet and outlet,Bolts,Sealing tapes,Draw rod,Flange connection,Ladder,base channel(C channel)etc.
Our com
5m3,10m3,15m3,20m3,25m3,30m3,50m3,100m3,200m3,150m3,300m3,500m3,1000m3
The Style
Stainless steel tanks have different finishes, except for its color option. Evidently, it only appears in one color.
This tanks can be constructed in a unique way aside from the traditional round and slimline. Rectangular stainless steel water tank and square stainless steel water tanks are even available now in numbers of suppliers.
Whether your purpose is for stainless steel water tanks for homes or stainless steel water tanks for campers, this tank will always fit on your needs and will continuously give a better service.
The Price
Stainless steel water tank prices are quite higher than other tanks made up of other materials, however, this is dependent upon the type, size, and brand of the purchased tank. Stainless steel water tank design greatly matters when it comes to price.
The Durability
Stainless steel water tank fabrication is durable but if water tank will not be taken cared of, it may result to some tank leaking or corrosion at some points that often occurs on joints and screws.
Tanks like this, specifically on the 316 stainless steel water tank, it must be clean always by wiping it with a cloth and freshwater. Keeping the steel water tank away from solvents like salty sea water or chlorine in swimming pools will prevent the tank from getting corroded.
The Maintenance
In order to keep a rainwater always fresh inside a stainless steel tank, the need to have an expensive two-tank system is recommended. A stainless steel water tanks 4x4 can be used initially while setting up for the complete system.
The first tank is where the rainwater will fall which contain a filter screen.This is why an insulated stainless steel water tanks is needed all through the process.

Stainless steel water tank installation
To install a stainless steel water tank, a sturdy base is needed for the tank to be safe upon placement. A more compact and solid foundations should be considered on the base of the tank.
Installing a stainless steel water tank should be fixed and, if possible, no relocation should be done to avoid shaky base that may cause failure to the lower portion of the tank.

We (Stainless steel water tank suppliers) provide different warranties. For a high quality stainless steel tank, it carries a high warranty too.
There could be early issues on stainless steel water tanks in as early as 2 years, however, those tanks in good quality can last for 15 years to even 30 years maximum.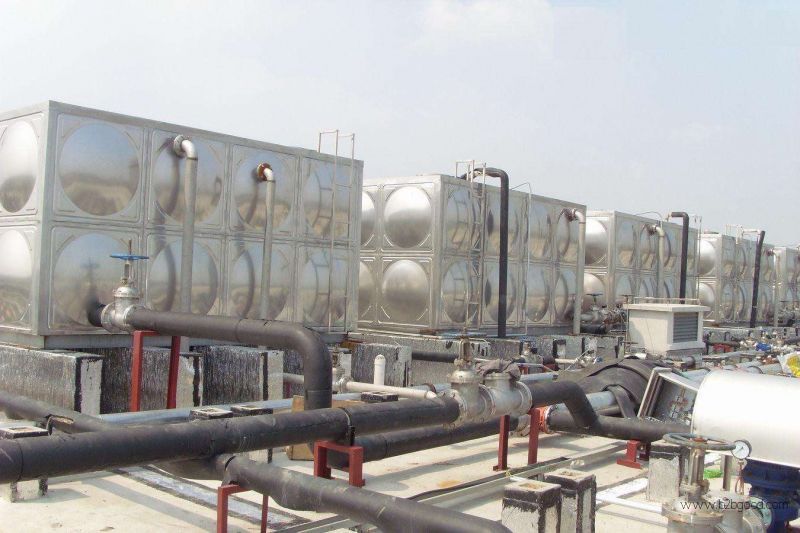 contact supplier or email to admin@b2bgood.com for purchase help